Be Bullish. Spend less and receive more!
At BlackBull, we keep things as transparent as possible. Our tax prep fees are always form-based and fully itemized. Our Bookkeeping pricing matrix is set up to be hourly (sometimes flat rate). We do not charge by the hour for professional correspondence. As you know, each tax return is different and requires different forms, so prices vary (see Tracks A,B, and C below). Over the past 10 years, we have streamlined operations, increased efficiencies, consolidated multiple Class-A offices, embraced the "cloud", and reduced our overhead. We proudly pass those savings on to you.
In general, BlackBull pricing is often well below standard industry pricing. A client of ours told us we are the "Costco" of the accounting world. We offer high quality products and services at a great value. We're OK with that!
Although we use the industry's leading tax and accounting software (which can be quite costly), BlackBull makes extraordinary efforts to keep costs down. The lower we keep our operating costs, the lower we are able to keep our fees. At BlackBull, we have decided to impress our clients with amazing service, quality, and value in lieu of a high-rise glass-and-stone buildings and fancy offices (although, our Carlsbad office is pretty cool). So far, that seems to be agreeable with everyone. If you feel we are over-delivering, then we are doing things right! Remember the win/win scenario? Oh yeah, and don't forget to ask about our Military Discount. We take care of our active duty families!
Here is a quick break down of our pricing matrix: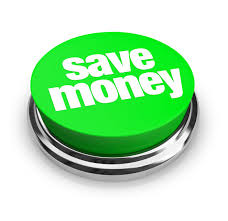 Tax Return Preparation
Our invoices are always itemized showing every form used and price per form (like a Costco receipt)!
No arbitrary or predatory pricing EVER! Pricing is NOT based on refund amount, tax savings, prep time spent, or income levels!
Basic Federal and State tax returns generally start at $200
To help provide a rough estimate up front, we have created three tax tracks: Tracks A, B, and C ​

Track A (basic to moderate) -

price range is about $200 - $500 (the average is roughly $390)

Track B (moderate to complex) - price range is about $450 - $600 (the average is roughly $510)
Track C (complex to crazy) - price range is about $550 - $900 (the average is roughly $615)

Pricing increases with complexity (tax forms, schedules, statements, worksheets, and state filings)

if your final cost is below or above the average, there is always a reason!

Any additional tax research that your return requires is provided at no additional cost

We generally spend 10 - 12 hours preparing each tax return!! (the industry averages 3 hours or less)

Our tax preparation is a 17-step comprehensive process including 3 stages of quality control

We allow face-to-face or remote drop-offs and completions for ease and convenience

You may deduct your fees from your tax refund (nominal $33.95 bank fee applies)

We provide audit assistance services ($30 advance fee or $250 (and up) fee at time of audit)

We offer our LeapFrog rush service for $200-$500 depending on nature of the return (supply is extremely limited)

Keep calm! We strive to make sure our fees are never an issue for you

Some benefits of BlackBull tax preparation:

Reduction of taxes owed

Accuracy and completeness

Capture of expenses and deductions

Time savings

Stress reduction or elimination

Reduced chance of an audit and/or letters (hate mail)

Explanation of new tax law changes

Proactive coaching, tips, and instruction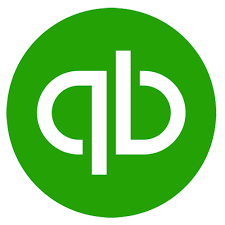 Bookkeeping
We only charge $65 per hour for bookkeeping and we are lightning-fast.

We are VIP Diamond-Level QuickBooks and QBO Certified ProAdvisors! (that's kind of a big deal)

Our bookkeeping includes: QBO set-up, QBO subscription, customization, imports, uploads, synchronization, tech support, custom chart of accounts, transaction categorizing, reconciliations, bank sync, and financial statements

QuickBooks is real-time with 100% client access 24 hours a day - NO down time

We provide bookkeeping support monthly, quarterly, semi-annually, or at year-end (or not at all if you are a genius)

Our Chart of Accounts set up is industry-leading and provides the transparency necessary for solid management decision making

Our financial statements are GAAP compliant and tax return ready

Our bookkeeping is accurate, efficient, valuable, and FAST.

We bill on the quarter hour (not half hour) to help keep your costs down

The tax savings generated generally surpass the service fees. Most clients experience net gains

Financial statement production is part of our bookkeeping services and billed accordingly

Why spend hours of your precious time messing with something we can complete in minutes?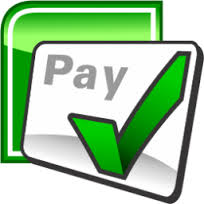 Payroll
We price our payroll services with minimal margins for our bookkeeping clients

Payroll services are provided to you as a value-added convenience

We offer regular monthly payroll processing as an add-on to our regular monthly bookkeeping service

If you prefer ADP Payroll, we provide it at wholesale pricing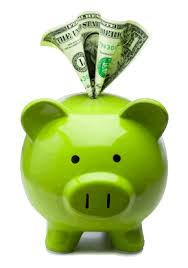 Financial Planning & Retirement
We offer 1 hour consultations for our prospective clients ($115 fee may apply)

Our existing clients enjoy our tax, investment, and retirement planning free of charge

As needs escalate, we refer you within our network of specialists and trusted advisors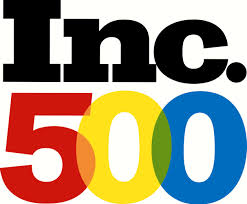 Set-Up of Corporations and LLCs
We do not bill by the hour! All work is included for a flat fee of $1,775 (CA)

(+ filing fees) * fees may vary based on state

Set-Up Includes:

Establishing Entity Name (including name availability check)

Filing FBN

Filing Employer Identification Number (EIN)

Filing Form 2553 (S-corp election)

Limited Offering Exemption Notice (LOEN) filing with Department of Business (DOB)

Initial filing of Statement of Information (SOI)

Incorporator's Statement

Initial Board of Directors (BOD) Meeting and Minutes (including waiver)

Articles of Incorporation

Appointment of Registered Agent

Corporate Bylaws

Stock Certificates & Ledger

Official Corporate Seal

Corporate Records Book (hardback, embossed binder with case)

Annual Reminder Checklist

1-hour business consultation upon completion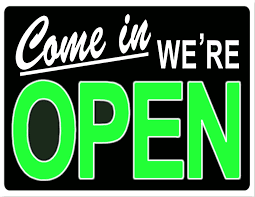 Small Business Consulting
Mark created The Small Business Start-Up Workbook © to address the major needs of our small business owners (Satisfaction Guaranteed or your money back)

The Workbook is economical, highly-effective, and provides a valuable resource to go back to

The Workbook alleviates the need to take notes, rely on memory, or consume additional time and money

BlackBull does provide additional small business coaching and consultations at a rate of only $115 per hour