Would you believe BlackBull goes back almost 300 years?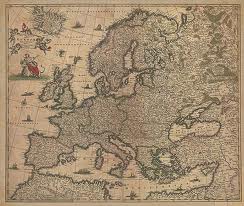 At BlackBull, we don't have decades of history, we have centuries. Although we officially incorporated in CA in January 2007, our BlackBull roots trace back to Old-World Europe when our family knew what it meant to put in an honest day's work. Work shifts lasted longer than the day allowed. Hands were sore and calloused, backs were tired, and faces were dirty. Our family members came to America at the end of the 18th century. These traditions are at the core of BlackBull and remain in our company's DNA to this very day.
At BlackBull, everything has an origin and purpose. Our company name, our bull, and the colors green and black all convey a message. We want our brand to convey quality, value, accuracy, dependability, prosperity, and peace of mind. We strive to keep the old-world convictions in our modern-day services.
* For a funny story on the Torr family name, click on Meet Big Ben the Bull.
We appreciate each and every one of our valued clients who keep the BlackBull brand striving and thriving. We truly value your contribution. Thank You!