She is one big brain behind the Bull
BlackBull is very fortunate to have Tiffany on board. Behind Tiffany's charm and smile is a savvy professional who knows how to make things happen and get results. Here are a few interesting facts about Tiffany: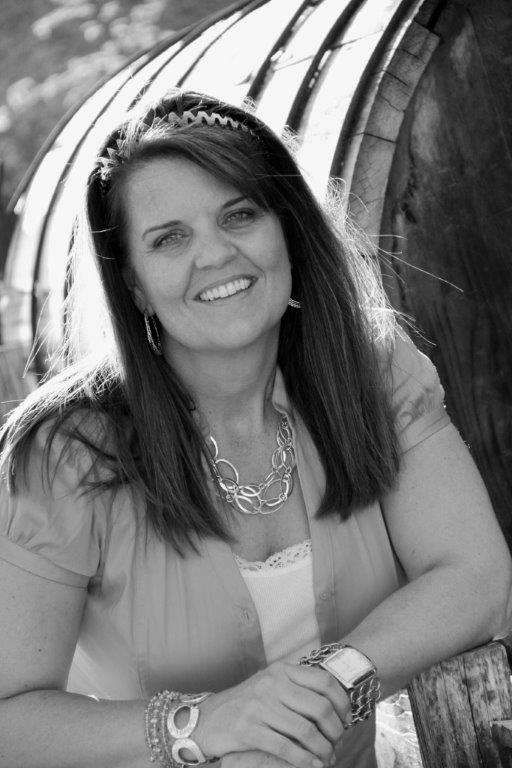 Tiffany grew up in San Diego and is a rare California-native.
She was an excellent student and was invited to attend a premier computer/math/science magnet junior high school. The rigorous coursework forced her to spend 3-4 hours per day in the local library doing homework and studying. She placed 2nd at the Greater San Diego County Science Fair.
During high school, Tiffany raced off-road and was a regular in the Superstition Series in the Challenger car class. Despite economic and family struggles, Tiffany graduated from high school with honors in the top 5% of her class and was offered a full-ride scholarship to UCSD.
Delaying college, Tiffany started her family young and decided to homeschool her three boys with the help of the Classical Academies in Escondido and Oceanside. While homeschooling, Tiffany volunteered at the boys' karate studio and caught the martial arts bug. She trained hard and earned her black belt in Shorin-ryu Karate in under 3 years. Yeah, she literally kicks @ss.
After accomplishing that goal, Tiffany earned her real estate license and worked as a private loan officer while also traveling with a real estate investment firm. When the real estate market crashed, she worked with a new product development firm helping clients secure patents and marketing their ideas to companies.
With her boys all grown up, graduated from high school, and on to college, Tiffany decided it was time to finish her degree. She graduated college Summa Cum Laude with a degree in Accountancy. Tiffany is a member of three honor societies: Pinnacle National, Sigma Beta Delta, and Phi Theta Kappa... you get the point right? One smart cookie.
As a tax expert, she passed the rigorous 3-part IRS exam to become an Enrolled Agent with unlimited practice rights- the highest credential the IRS awards. Nice work!
Yeah, but what does Tiffany enjoy doing? (or what freaks her out)
Tiffany loves photography, traveling, sewing, cooking, and a good debate. Oh,and power tools?... Not a problem.

She bakes the most outrageous, gorgeous, delicious, and extremely HUGE cakes. Like 3-7 layes and 20+ pounds, huge.

Big-Time football fan (go Patriots!!!). Her year has 2 main seasons: tax season and football season.

She is a serious Activator. If you say it, she will will-it into existence.

She loves backyard gardens. She had a huge one at her old house. She has the plans for a new one in her new home.

When it comes to travel, she requires NO convincing! She can go from idea to airline tickes, lodging, and rental car in under an hour.

She is a self-taught IT wiz. We don't take it personally when she pushes us away from our computers to fix stuff.

She loves PureBurger and doesnt mind spending $20 on a good burger and fries (while Mark heads to In-N-Out).

She LOVES foods and snacks that are crispy. Not necessarily crunchy. There IS a difference.

She's a fan-girl of Marcus Lemonis and purchases many of his products (see The Profit).

She has a thing for Inkkas shoes. It's not out of control and unhealty (yet), but we have an eye on it. It's getting close.

She ran the local election polls multiple years for the CA Gubernatorial Primaries and the national elections.

Aside from loving that she is married to her best friend and business partner, she has three of the most amazing, incredibly tall, and handsome sons, and a highly outnumbered stepdaughter!

Her oldest son graduated from Rochester Institute of Technology (RIT), became an Air Force pilot, and is now married to a BlackBull tax preparer; her middle son is also married and a Solana Beach firefighter; her youngest son just graduated from Nursing School and was 1 of 5 nurses hired at Rady's Childrens Hospital (out of over 500 applicants); and her stepdaughter will be a Senior at La Costa Canyon, and loves volleyball, hanging with her friends & giving her big brothers a hard time. And she is SO on top of College, it's crazy.

Her credentials include: B.S.A, EA, CPB, CPC, with tax preparation specialties in Military, Retirement, Investment Income, and Small Business.
Learn more about Tiffany on her LinkedIn profile at:http://www.linkedin.com/pub/tiffany-torr/3b/a9b/386