Why Our Clients Love the BlackBull Brand
At BlackBull, we treat you the way we expect to be treated! Our BlackBull team has been immersed in business ownership, philosophy, education, and management since 1987. However, we are still customers just like you. We know what is like to be on both sides of the counter. BlackBull has many vendors, business partners, and service providers that we use on a regular basis. We expect a certain level of professionalism and courtesy from those we work with and we strive to deliver even higher levels of service to you, our client.
The governing bodies for the tax and accounting profession set basic industry standards. We appreciate and applaud those standards, but feel they fall short of guaranteeing an exceptional experience for our clients. At BlackBull, we like to super-size the industry standards and then add our own "BlackBull brand" of service.
Have you heard the expressions, "Talk is Cheap" or "Actions speak louder than words?" We take these concepts to heart. As you know, at BlackBull, we have a deep admiration and respect for our country's founding fathers. One of our favorite founding fathers was Benjamin Franklin. This guy was such an international rock star. He was the total package. One of Franklin's many quotes (seen at the bottom of our web pages) was "Well done is better than well said." As far as we are concerned, this is the original version of "Actions speak louder than words."
At BlackBull, we strive to let our actions do the talking for us. Our service policy was created around this premise. When working with BlackBull, you can expect the following: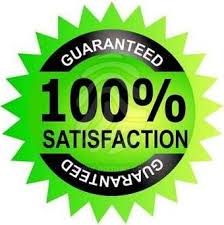 Accuracy - Guaranteed
Value - Guaranteed
Comprehensiveness - Guaranteed
Security - Guaranteed
Confidentiality - Guaranteed
The BlackBull Brand and Culture (it's worth checking out)
We are not just about products and services. Our brand is what helps make BlackBull different from the rest of the industry. We know our clients enjoy the culture BlackBull Accounting provides. And what is our culture exactly? What is our brand? Well, here is a quick break down for you:
Our Mission Statement: "BlackBull Accounting is a Divinely-inspired company which is privileged and honored to serve others, improving the health and lives of individuals and small businesses."
Transparency: Explaining the Hows and Whys of what we do. Fully itemized invoices. No random or predatory pricing, ever! We strive to provide full disclosure up front and during any services we may be providing. Unlike many in the industry, we do not "bait-n-switch" our estimates or fee structure. It's gross and needs to stop!
Value: We work hard to deliver high-quality products and services at a great value. If you feel we over-delivering, then we are doing our jobs correctly. Our clients sense the work we do exceeds the fees we charge. And you should not ever be preyed upon or overcharged due to your income level, lack of understanding, or tax ignorance.
Education: The more we teach you, the better the tax payer and client you become. We will never say..."Trust us" or "That's just the way it is." We explain everything and proactively invest time and knowledge into our clients. If possible, we don't want you to have any "now-I-know" moments. We reduce tax ignorance. Please refer to your Welcome Packet for lots of good info!

And if you ask a question, be prepared for a long answers. Very few questions (in our world) get a simple Yes or No answer.
Humor: We work hard at BlackBull but don't take ourselves too seriously. If we don't laugh every day or try to get you laughing, then we need to back away from our desks. Life and taxes are stressful enough. There is no reason the tax return process needs to be any more stressful. After all, it's only taxes, right?
Team and Family: We love our team at BlackBull. We only hire those who are in line with our culture. There are no politics here. There's no gossip or complaining. Our BlackBull offices are a safe place; a sanctuary of peace from the rest of the world. Our clients sense this. We feel each new client is a new family member. Come enjoy the "safe space" our offices provide.
Humility and Respect: We do not expect you to know what we know. Our clients come to BlackBull to get help, not lectures. "My last CPA made me feel like an idiot" is a phrase we hear all too often. Yes, we know LOTS about taxes and accounting, but that's our job, right? You are the expert in your field, we are the experts in ours. There is nothing wrong with that. We will simply teach you what you need to know without judgement.
Encouragement: Our clients are so amazing!! The talents, the diversity, the education, the achievements, the kids, the families, the careers... it's extremely impressive and an honor to know so many amazing people. Whether you are having a bad day or good day, everyone appreciates some encouragement and acknowledgement from time to time. We like to offer it, free of charge.
Tools and Processes: Our tools and processes help us get our jobs done and make your lives more pleasant. We improve our tools and processes each year for these reasons. Don't ever underestimate the value of good tools or be afraid to use them. We update and re-evaluate our systems, software, and processes every summer.
Change: "Why fix it if it isn't broken?" is the industry moniker. Many accounting firms are stuck in their ways. Why? Change is difficult, expensive, and it burns valuable time and resources. However, if a firm is not changing, both the client and the firm may suffer. Plugging bucket holes with duct-tape may work for a time, but eventually, the bucket needs to be replaced. The industry has too many bucket-hole firms. BlackBull Accounting will not be one of them. And thanks for your feedback! We use it every off season to update our systems and processes.
Policies and Rules: BlackBull has two sets of policies: ours and the industries. Most industry policies are just common-sense rules to follow. But our policies are more like "house-rules" to make everyone's lives better. There is a specific reason behind every rule we have. It takes less time and energy to simply follow the rules than it does to debate them. They are for YOUR benefit. We generally do not make exceptions to the rules, so please follow them and have fun during the process. You will find them all included in your Welcome Packet.
Note: We realize our brand and culture may not be a great fit for everyone, but we hope it is a great fit for you. If our company philosophy is in line with your ideals and values, that creates a great "fit" with you. We invest in and build on this great fitting relationship each year. When you are happy, we are happy. It's a nice win/win scenario which should provide some peace of mind for you over the next 15 – 20 years; God willing, right?
The BlackBull Guarantee:
At BlackBull, we stand behind our clients and our work. Concerns brought to our attention are taken seriously and are met with swift response. All efforts are made to find solutions for our clients. We work toward resolutions to ensure our clients complete satisfaction. If you are not happy, we are not happy.
Our Privacy Policy:
Your privacy is important to us. Maintaining your trust and confidence is one of our highest priorities. We respect your right to keep your personal information confidential and understand your desire to avoid unwanted solicitations. The information you provide to BlackBull Accounting, Inc. is not shared and is kept private and secure. We maintain physical, electronic, and procedural safeguards in compliance with applicable laws and regulations to guard your personal information from unauthorized access, alteration, or premature destruction.
Disclaimer:
Our website content is for your general information and use only. We do not guarantee the accuracy of its content and assume no liability for any inaccuracies. Use of information is at your own risk. This website contains material owned by or licensed to us; reproduction is prohibited. All trademarks reproduced in this website are the property of their respective owners. Web links to other websites are provided for your convenience. We do not endorse or have responsibility for the content of other websites. Any rights not expressly granted herein are reserved.