Enjoy our menu of BlackBull services
Our service items are made to order with only the freshest ingredients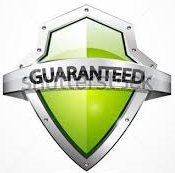 Tax Preparation Services
We prepare and e-File your tax returns. BlackBull does all of your worrying for you.
Accounting Services
Complete bookkeeping services for businesses of all shapes and sizes. It is so affordable yet so powerful. And don't forget, we provide bookkeeping and budgeting for personal and household spending as well!
We can set up your Sole-Prop, LLC, LLP, PC, S-Corp, or C-Corp!
Long term, annual, and mid-year tax planning and forecasting services- not a problem.
Total payroll services for small business clients. One of our best kept secrets?
Do you need monthly, quarterly, or year-end Balance sheet and Operating Statements? Yeah, we get it. We can produce those for you as well.
Tax Preparation Services
Small businesses are the backbone of the American economy. We take care of our small business owners.
Of course we have 100% secure file sharing. It's awesome!
Financial Services
You have worked hard and saved. Now what do you do with the fruits of your labor?