Want to know more about BlackBull?
BlackBull is the prodigy child of our big-brained accountants Mark & Tiffany Torr. These two bring a unique combination of wit, savvy, intelligence, hard-work, ethics, personalization, service, education, humor, fun, and value to the tax and accounting world. When it comes to BlackBull clients, they are very serious about the work they need to perform; but as you may know, joking around is not illegal in the BlackBull offices. Mark and Tiffany welcome a good joke, and such behavior balances out tax season quite nicely.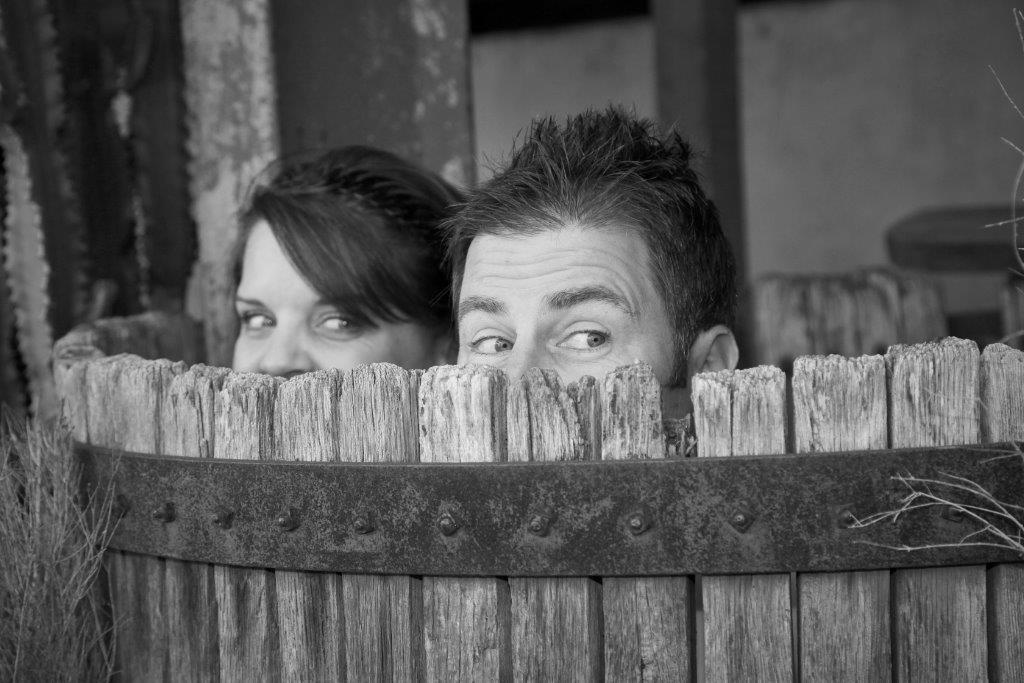 Mark & Tiffany (seen here keeping an eye out for IRS agents) also keep their brains full of tax updates. Despite Mark and Tiffany having over a decade of college and university level education, they still embrace annual Continuing Professional Education. These courses, offered by the IRS and local chapters of national accounting and tax associations, keep BlackBull on the leading edge of ever-changing tax laws and accounting methods. Mark and Tiffany work very hard so you don't have to. They are trained and prepared to do your worrying for you.
Our computerized office and secure internet tools ensure our clients accurate, secure, efficient, state-of-the-art service at a competitive price. Technology is our friend, and will be yours too.
To learn more about Mark, Tiffany and BlackBull, click on The BlackBull Story link.